Start analyzing now with a free 30-day trial
After your trial, you can subscribe for only $2.49 per month. You can freely cancel and export your data at anytime, no questions asked.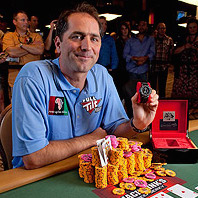 "Are you really a consistent winner? How much do you make per hour? Does the time of day affect your play? Which games are you absolutely crushing? Which leave you gasping for air? Examining your statistics can help you discover trends, good and bad."
---
Prices:
Semi-Annual Plan: $14.95/6 months
Quarterly Plan: $9.95/3 months
Monthly Plan: $4.95/month
All plans come with a 30-day free trial that does not require a credit card. Any plan can be canceled at anytime.
What type of payments do you accept?
We accept all major credit cards for every plan.
What happens after my trial?
You can upgrade to a subscription at anytime during your 30 day trial. If you hit the end of your trial without choosing a subscription, you will not be able to use PokerCharts until you pick a subscription plan. But don't worry - none of your data will be erased.
Can I export my data?
You can export your data to a spreadsheet at anytime as long as you have an account, even after your trial is expired.
Are you affiliated with any casinos or advertisers?
Absolutely not. We have no affiliation with any casino operation whatsoever, on or offline. Moreover, your data will never be shared with anyone per our privacy policy and we do not serve any advertising of any kind.